Wow just started reading The Signal and the Noise: Why So Many Predictions Fail – But Some Don't
 and see it carries the strong reputation as a though provoking book about prediction.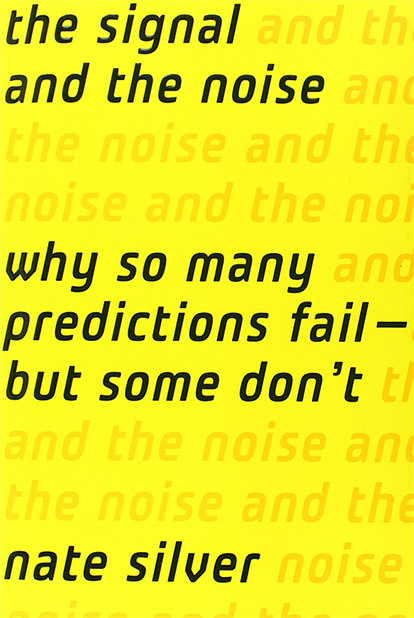 He continues to look at data including out of sample data to provide greater context to long held assumptions to credit default swaps that strangled Wall Street and the housing bubble.
Even in defining why the US depression following the wall street collapse was worse than projected, his appeal of Too Big To Fail proves he has a good foundation from Andrew Ross Sorkin's great book.
The second chapter of The Signal and the Noise focuses on pro baseball. Its another look at America's game from a geek's perspective. He acknowledges the impact of Moneyball by Michael Lewis. Lewis is a respected writer for all things wall street and metrics.
Now lets see how risk takers in Higher Education can improve a campus by understanding and absorbing these lessons….just pushing into chapter three.