In many ways my desire to understand the US failure in Vietnam has been a long difficult road stretching many years. No Sure Victory: Measuring U.S. Army Effectiveness and Progress in the Vietnam War by Gregory Daddis answers many long held questions.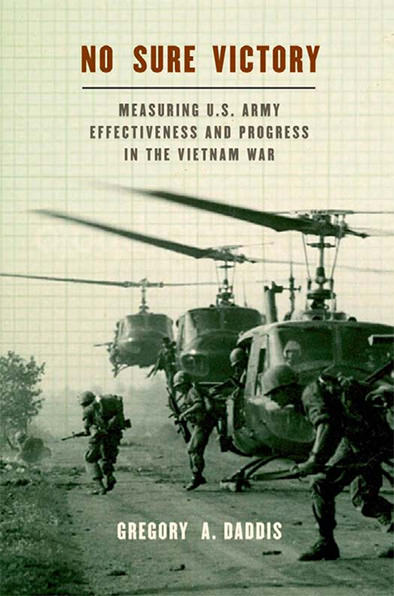 After digesting so many resources in reading, watching documentaries and listening to interviews with veterans, politicians and social leaders during the long duration of the war I believe No Sure Victory brings together strong indicators regarding our nation's failure in Vietnam. The focus is the failure of MACV to gather and process data against an established set of goals (KPIs) over the long stretch of this war.
Daddis documents McNamara's injection of data gathering when LBJ increased the American commitment to South Vietnam. McNamara's experience as one of The Wiz Kids set the stage in his role as Secretary of Defense.
Our enemy was determined and battle tested. America was fighting a larger, strategic cold war with an emerging China and established Soviet Union in both Europe and Asia.
Daddis sheds light throughout No Sure Victory not only on the lack of White House direction but how MACV leadership could not adapt to fighting a war of counterinsurgency. Johnson, McNamara nor Westmoreland were able to establish measurable KPIs for reporting progress in the war. The impact of this television war confused the US government, media and population. At the same time Daddis points to key failures in not understanding the affects of the French Indo-China war regarding counterinsurgency. This lack of understanding established a crippling third leg the US consistently fought to balance against the cold war political spectrum.