Chuck Colson died Saturday. I think he will be remember more for his post Watergate actions than the Un-American acts he managed in Nixon's White House. Regrettably today's short attention span media will focus on the last years of his life rather than painfully share again with America the lessons of those in control of power in the beltway.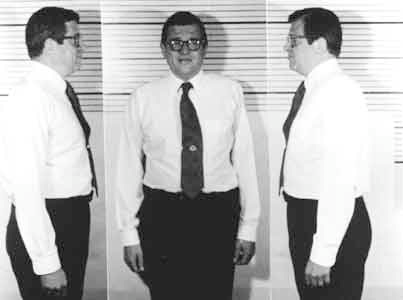 Chuck was a member of the Watergate Seven and will be forever tied to the illegal actions of breaking into the private offices of psychiatrist Dr. Lewis Fielding and stealing files relating to patient Dan Ellsberg who leaked the Pentagon Papers. We should not look past his role of authoring Nixon's Enemies List and his role in the Vietnamization of the war in SouthEast Asia.
But Colson's role as Nixon's Special Counsel to the President goes much deeper. Colson and John Ehrlichman created the White House Plumbers while serving on the Committee to ReElect the President (CRP or more popularly known as CREEP) that accelerated Nixon's downfall.
I applaud his actions in pleading guilty and turning his life around. But today even at the state level, our country is filled with too many with a blind ambition to party over country and the democratic values it was founded upon.
His lasting impression should be his most famous quote: "Once you have them by the balls their hearts and minds will follow."   Hope his actions that violated our constitution will never be forgotten. That's why I embedded the photo of his booking.