Don Kasprzak has an extensive background spanning 23 years in higher education computing. He began his career with Apple Computer, Inc. in their Systems Engineering group supporting select universities in the Midwest. He has managed IT teams at the University of Chicago, The Milwaukee Institute of Art & Design and the University of Wisconsin-Milwaukee.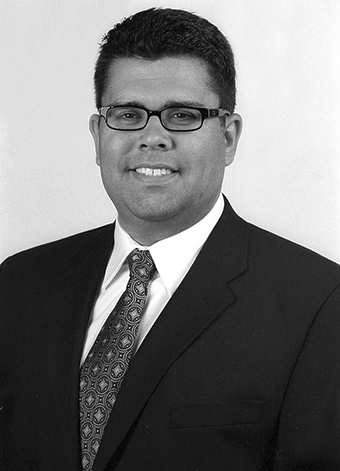 Don served as the initial Director of Marquette University's NewMedia Center. At MIAD was elected co-chair of Wisconsin's Internet2 Working Group.
He has presented to multiple organizations and audiences including the American Library Association, Marquette University's Business School and their Graduate Program in Computer Science.
As a guest instructor he has taught at Technology in Learning & Teaching (TiLT) Workshop at Northwestern University. As a adjunct instructor he has taught in the digital programs at Marquette University College of Professional Studies and Upward Bound – Science and Mathematics at Marquette (SAMM). And an adjunct role at MIAD in their Continuing Education – Digital Design Program.
His focused skills have expanded to include cloud-based data mining and analytic models, helping universities understand metrics regarding student engagement, admissions and realigning legacy campus business practices to empower a modern university.
Recent Presentations:
David Stack, Zhicheng Zhang & Donald Kasprzak:
Integrating Institutional Research and Information Technology
Association for Institutional Research Conference, Orlando FL 05/2014
Enrollment: Web Trends and Patterns
University of Wisconsin-Milwaukee Winter Web Analytics Meetup, Milwaukee WI 02/2014
Division of Student Affairs Web Analytics
University of Wisconsin-Milwaukee Strategic Planning Summit, Milwaukee WI 11/2013
Google Analytics In Depth (Co-Moderator)
EDUCAUSE, IT Communications Virtual Coffee Shop 11/2013
Google Analytics Overview (Co-Moderator)
EDUCAUSE, IT Communications Virtual Coffee Shop 10/2013
Google Analytics, Data and Dessert Symposium
University of Wisconsin-Milwaukee Division of Student Affairs, Milwaukee WI 07/2013
University Housing Digital Lifestyle Survey
University of Wisconsin System ResNet Conference, Whitewater WI 04/2013
Selected Professional Activities:
Google Web Analytics Advisory Committee Member
University of Wisconsin-Milwaukee 03/2014
University of Wisconsin System – BI Core Communications Committee Member
University of Wisconsin-Milwaukee 03/2013
Web Steering Committee Member
University of Wisconsin-Milwaukee 10/2012
Chair, Technology Steering Committee
Milwaukee Institute of Art & Design 08/2007
Co-Chair, Internet2 K20 Working Group
WiscNet 05/2006
Institutional Operations Management and Planning Committee Member
Milwaukee Institute of Art & Design 08/2007
CIO Working Group Member
Association of Independent Colleges of Art & Design 08/2007
CIO Working Group Member
Wisconsin Association of Independent College and Universities 08/2007
Chair, Web TaskForce – Education Working Group
Marquette University 02/1999
Cancer and Leukemia Center Executive Committee Member
University of Chicago and Duke University 02/1995
For over seven years Don has been teaching Presentation skills at University Career Development workshops helping students learn critical skills. His most recent workshop, PowerPoint 101 was delivered in November 2014.
Don is a graduate from The University of Toledo and completed a professional certificate in Contracting for Cloud Computing Services with UCLA's Extension Program in Engineering & Technology.