Dave Duerson committed suicide on February 17, 2011.  He will always be remembered as a member of the 1985 Chicago Bears Super Bowl team.  He was a four time NFL Pro Bowl player and won a second Super Bowl with the New York Giants. He finished his career with the Phoenix Cardinals. Dave Duerson was the 1987 NFL Man of The Year award winner.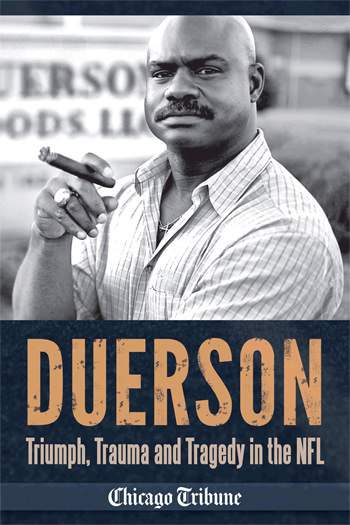 I remember watching Dave Duerson play at Notre Dame. He was a two time All American.  Dave also graduated with honors in Economics.
Early in his retirement Dave started his own food processing company. He turned into a multi-million dollar enterprise.
However Dave Duerson succumbed to the impact of chronic brain trauma. All for the glory of Sunday football. It was only after his family donated his brain to research did the tragic effects of his brain trauma reveal the type of punishment professional athletes in many sports accept as part of the game. The suicide of San Diego linebacker Junior Seau proved Dave Duerson's death was not unique.
How much longer will we see former NFL players suffer long term brain injuries after their glory days are over.  More importantly will the NFL or fans realize the game has reached such a high level of contact that its literally killing their Sunday heros?