Academic debates regarding revisionist history continues to rage across university lecture halls. Yet traditional (orthodox in those academic circles) views on Vietnam were challenged by revisionists including Mark Moyar's Triumph Forsaken: The Vietnam War, 1954-1965.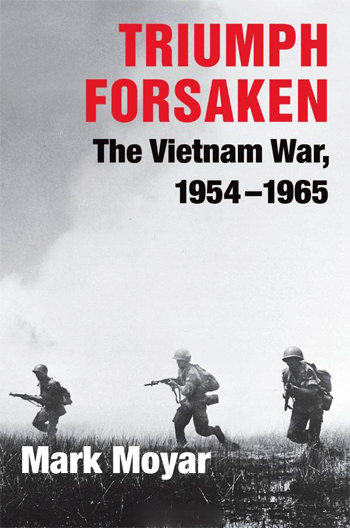 America's historical views of Vietnam are actually unique since the war's bible The Pentagon Papers remained classified for just over forty years.
Moyar published Triumph Forsaken in 2006 and created academic controversy for over five years before the National Archives released the full 7,200 plus pages from the Department of Defense which also focus on Moyar's timeframe.
Have just found my way last night into chapter three of Moyar's book. Memories of actually reading the entire Pentagon Papers and the frustrations revealed has caused my eyebrows to be raised….just a bit. Moyar has been portrayed as attacking American journalists who were on the ground in Vietnam.

Moyar's focus on Ho and Diem in this timeframe are core to his view on America's early fatal flaws in the war. Time will tell as I continue to read, research and compare notes in the Pentagon Papers.  Moyar may be correct in his assumptions and points of view regarding these two leaders in Vietnam's civil war.
Also on my bookshelf sits another revisionist view of Vietnam A Better War written by Lewis Sorley.  I will attempt to fully measure Moyar and Sorley against The Pentagon Papers and Embers of War: The Fall of an Empire and the Making of America's Vietnam which won the Pulitzer Prize in History in 2013.